The Best Movie Apps for iPhone and Mac
These days, it is not fashionable to go to the movies. The best way to spend a relaxing weekend is to lay on your bed and watch your favorite cult classic. You might think that high-quality streaming is expensive. What if it was free?
We all love freebies so we have compiled a list of the best movie apps for Mac and iPhone. This lists all your favorite movies, TV series, shows, and more, all right on your Mac or iPhone.
Best Free Movie Apps For Mac & iPhone
1. Viewster
Our top pick for the best free movie apps on iPhone is Viewster. You can stream a variety of series online without the need to install any software. Viewster is an ad-supported, free movie streaming platform. It operates on the revenue from these ads. Viewster's best feature is its ability to stream your favorite movies immediately without requiring annoying registrations.
Viewster features original titles from different genres like Anime and Drama, Thrillers, Horror, and many more. Because of its large collection of Anime classics, Viewster is a favorite among Anime fans.
2. Popcornflix
Screen Media Ventures, LLC distributes movies on Popcornflix. This is the most reputable motion picture distributor. Popcornflix offers the most variety and is the best free Mac movie app.
Popcornflix's developers claim that the app was created for movie lovers who want to watch great movies without any cost. Popcornflix has 2000+ movies to soothe your moods. It is easy to stream movies on any platform, including Mac, iPad and iPhone.
3. Crackle
Sony Crackle, by Sony Pictures Television, is one of the best iPhone and Mac movie apps. Crackle allows you to watch full-length movies, uncut, and originals like SuperMansion by Sony Crackle that you won't find anywhere else. You can make your own playlist to view your favorite movies whenever you like.
Crackle offers unlimited entertainment, unlimited content, and unlimited genres.
The best part? It's completely free!
4. Cinema HD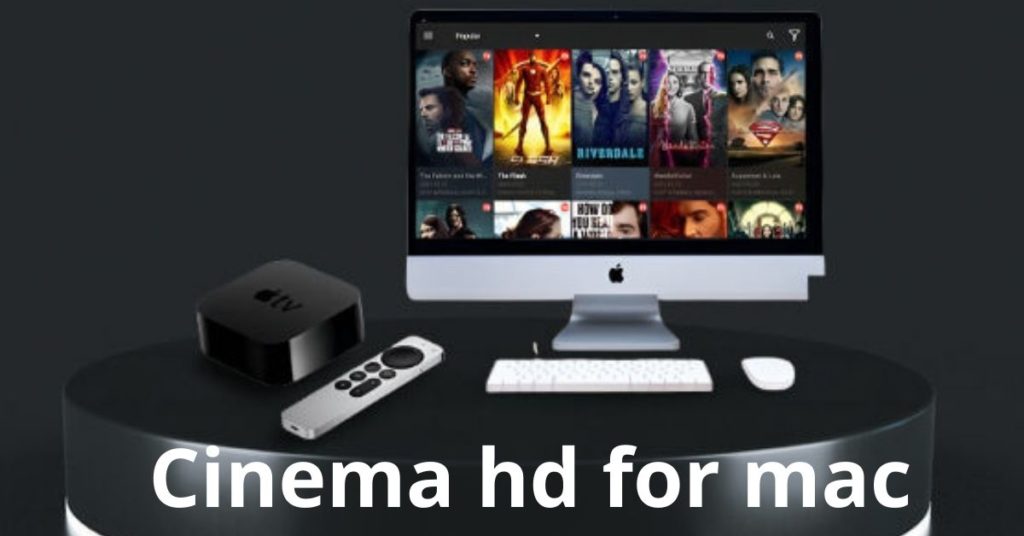 Cinema HD is the number one movie app for iPhone, with more than 5000+ TV Shows, Documentaries, and movies. cinema HD allows you to watch the most difficult-to-find movies. Cinema HD for mac has a screen mirroring feature that allows you to view a movie on different screens. An interactive interface allows you to search for and sort movies based on ratings, reviews, and genres. The cursor can be placed on any movie/show icon to provide additional information and synopsis.
The app features foreign films from all over the world and many other great features.
5. Pluto TV
Pluto TV allows you to stream more than 100 live channels and over 1000 movies online completely free. Pluto TV features a number of major names such as CBS, Bloomberg, and CNET. The best part is that you don't need to register or subscribe in order to get access to the services.
You can add bookmarks to your favorite channels, create a personalized library, and switch between channels whenever you want. The app works well with Android TV, Google Nexus Player, and Chromecast TV.
6. Vimeo
Vimeo is not only a video-sharing platform but also a community of content creators. Vimeo is a popular place for filmmakers to upload their experimental films. You can stream high-quality movies from well-known filmmakers on Vimeo. It's an ad-free site. You can subscribe to your favorite channels and other video enthusiasts so you don't miss any updates. To make it easier for users to create a video or film, and then push it to Vimeo, the app integrates with (FCP] Final Cut Pro.
You don't have the time? You don't have to watch the video. No problem! Videos can be downloaded on your Mac so you can watch them later.
We hope you will enjoy the following services. We would love to hear about your favorite movie apps for iPhone and Mac in the comments section.