Using The Official iCloud Bypass Application
An iCloud Bypass is a robust process that can unlock your locked iCloud account. The process works by running a special algorithm on your iDevice and establishing a new, secure path to access your account. It is safe for all types of iDevices and easy to perform.
Introduction for iCloud Bypass
When your iDevice is locked, or you need to recover it after losing it, the best solution is to use an iCloud Bypass service. These tools can unlock your device without losing any data and are entirely undetectable. If you are one of the thousands of people who have gotten locked out of their iPhone or iPad or want to regain control of your device, an iCloud Bypass tool is the solution you've been looking for.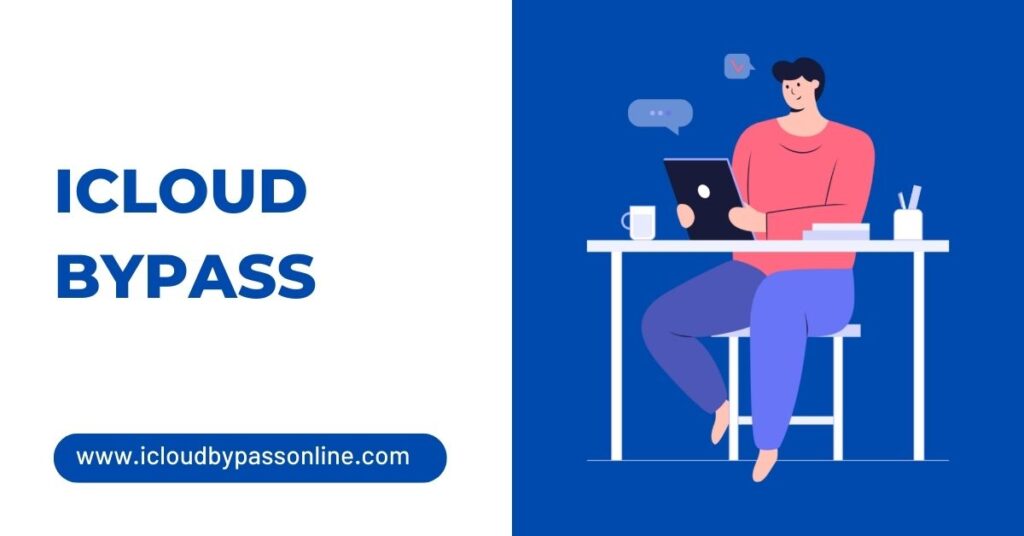 Although iCloud Bypass tools can save you time and money, they have certain risks. Bypassing your iCloud account allows others to use your device without your knowledge, and they can access all of your personal information. This can be very dangerous, especially if you have small children who can access your personal information. To avoid these risks, it's essential to use a secure application that won't harm your device and comes with a money-back guarantee.
To use the iCloud Bypass tool, you'll need an internet connection and an Apple ID. Once you have these three, you can access the tool and follow the instructions provided by the website. Using the tool can unlock your device within a few minutes. Be aware that you might be unable to unlock every device, and you may want to check the official website to see if this tool works on yours.
Unlock iOS 15.5 via iCloud Bypass
If you want to unlock your iPhone without jailbreak, you can use an iCloud Unlock tool to unlock iOS 15.4 – 15.8 devices. It works with all features and is compatible with all versions of iOS. This tool is also compatible with iOS 7.3 and 7.2.
The iCloud Bypass tool bypasses the Activation Lock on your iPhone and iPad. You don't have to worry about activating your phone or iPad again. The bypass method only needs to be performed once. Once done, the device will function normally until you reset it. Resetting the phone will resend the activation request to Apple servers and lock the device again.
The iCloud Bypass tool is ad-free access and works on most devices. Before using it, you will need a working internet connection, PC, lightning or USB cable, and your device's IMEI number. Once accessed, you'll need to input your IMEI number, country, and iOS version to begin the process. The unlocking process usually takes two to three days. However, some bypass tools can take as long as two weeks.
What is the main reason for using this Tool?
iCloud Bypass is a malware-free and remarkably easy-to-use tool that allows you to bypass iCloud. The process usually takes between three and five minutes and is 100% safe. It works on iOS devices as well as Windows and Mac computers. The tool is very user-friendly and offers step-by-step instructions that make it easy to bypass iCloud on all devices.
Although many iCloud bypass applications are online, it is always advisable to choose a safe tool for your device that offers a trial period for security reasons. This way, you can see if the application works before investing in a license. The tool should also be 100% virus-free and safe, guaranteeing that your device will be unlocked if you get stuck.
While iCloud Bypass is an easy way to unlock your device, it can compromise your privacy. Unlocked iCloud accounts allow anyone with an internet connection to access your personal information. Consequently, you must be very careful about who uses your device and who may have access to your information.
Advantages of using iCloud Bypass
Using an iCloud Bypassing tool is a great way to unlock an iDevice without bricking it. You'll need a computer with internet access and a USB or lightning cable to connect to your device. Once you've got those, you can follow the instructions to unlock your iDevice and be back in business. Please be careful not to access any malicious applications, as some of these tools have been known to damage your iDevice. Using an official iCloud Unlock tool will save you from this problem, and you'll be able to unlock your iCloud account in minutes. You can use any web browser to access the tool and follow the instructions to get your iDevice back online.
Another advantage to using an iCloud Bypass tool is that it works on most iOS devices. You can use it with your iPad Air, iPad mini, iPad Pro, or iPhone. It's easy to use and has a straightforward interface. All you need to do is have an Internet connection, and your device will be unlocked in just a few minutes!
More about iCloud Bypass
If you've got an iDevice with an iCloud activation lock, you can get rid of the restriction using an iCloud Unlock tool. The iCloud lock is a security measure designed by Apple to prevent unauthorized access to iCloud accounts. Activation locks can occur in several ways. Users may be locked out of their charges if they've misplaced their Apple ID and password or entered incorrect information from a different device. Luckily, this issue can be solved using an iCloud Bypass tool, which is relatively hassle-free and safe.
iCloud Bypass software can bypass iCloud security on virtually any Apple device. It can even be used on old Apple devices with older operating systems. The software is risk-free, and users do not need any technical skills to use it.
The legal background of using iCloud Bypass
Using an iCloud bypassing tool to unlock a phone is legal as long as the owner is the original owner. Apple doesn't want anyone to steal their device, and bypassing the iCloud locks gives the original owner more options for reclaiming a lost or stolen device. The iCloud unlocking process can be done in several ways, including using a fake purchase receipt and phishing kits that impersonate official Apple branding.
Many iCloud bypass tools are available on the Internet, but most are infected with malware. It is essential to use an official agency, as many of these tools do not require the installation of the device. They run on a PC with an internet connection and take less than a minute to complete. Using an official tool will also work on older iPhone models. However, before purchasing an iCloud bypass tool, finding a reputable website that offers a guarantee is essential.
Once you have the correct IMEI number, you can use an iCloud Bypass tool to unlock a locked iPhone. This tool works on most Apple devices and requires the IMEI number to unlock the device. If you don't know your IMEI number, you can find it by dialing *#06# on your phone. It's also possible to look it up by going into the phone's settings and finding the General tab.
Conclusion on iCloud Bypass
The iCloud Bypass Tool is a software application that allows users to unlock their Apple devices. It is available on macOS and Windows and supports all iOS devices. The iCloud Bypass Tool is highly secure and easy to use. It has unlocked over 30,000 iPhones and iPads and even helped recover lost Apple products.
The iCloud Bypassing tool is highly effective and uses an algorithm to create an alternate pathway for your locked iCloud account. The process is fast and easy to use and is guaranteed to work on any iDevice. To make the process easy and quick, the iCloud Bypassing tool requires only your IMEI number and the model of your iDevice.
There are numerous iCloud Bypass tools available on the Internet, but be careful when selecting one. Fake tools can damage your iDevice or contain malicious code. It is better to stick to the official iCloud Bypass tool that requires no installation and offers a 30-day money-back guarantee. Using an unauthorized tool can permanently damage your iCloud account and give unauthorized users access to your private information.
Finally, on iCloud Bypass.
An iCloud Bypass is a software that unlocks iDevices with their IMEI numbers. The IMEI number is found by dialing *#06# on the device or in the device's settings. Alternatively, you can search for it online. Be careful, however, because if you input the wrong number, you can brick your device. To avoid such problems, use a reliable iCloud Unlock tool.
A good iCloud Bypass tool should have a lifetime guarantee and be virus-free. The process is simple and should take three to five minutes. The application will unlock multiple iCloud accounts simultaneously and keep your data secure. The user-friendly software will also provide step-by-step instructions so you can use it immediately.
Although many tools claim to unlock iCloud on Apple devices, not all are safe and legal. In addition, not all of them guarantee successful results. Fortunately, a software called iCloud Bypass has been specially designed with the end-user in mind. It offers an easy-to-use interface and works on iDevices of all sizes and models.