Why and How to Implement a Facility Management Software
Organizations concentrate on developing solid infrastructure for sustainable growth in today's more complex working environment. The existing infrastructure and the underpinning systems and processes that support it are involved. It is difficult to uphold regulations regarding maintenance and organization, so whether you run a construction site, educational facility, or corporate office, you'll probably run into many issues.
The organization's core is a facility management system, which centralizes operations and channels them for maximum infrastructure utilization. Facility managers must know the various platforms to integrate, organize, and effectively manage them.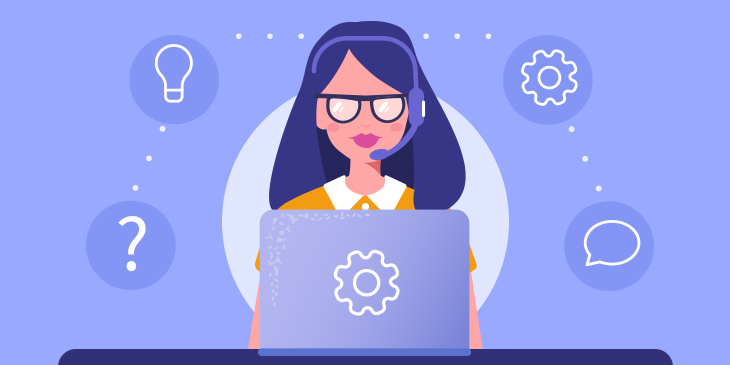 Many facilities management hints and guides aid in streamlining and accelerating the overall management process. Let's first shed some light on the fundamentals of facility management, including its types, features, and more, before understanding why and how to implement facility management software.
How do I define Facility Management?
According to the International Standards Organization (ISO), facility management is an organizational function that integrates people, place, and processes within the built environment to enhance both the productivity of the core business and the quality of life of its users.
It is defined as "the practice of coordinating the physical workplace with the people and work of the organisation" by the International Facility Management Association (IFMA), the most well-known professional association for facilities managers worldwide.
Tools, programs, and services that support the company's operation, security, and sustainability are all part of facilities management. The following are just a few facility management tasks:
Managing leases (administration and accounting)
Planning and management of capital projects
Operations and maintenance
Experience of both personnel and residents
Management of the real estate
Business continuity and emergency management
Activities for facility management
An explanation of facility management software
Software specifically created for facility management is used to improve building management. A web-based dashboard or facility management app enables organizations to manage their overall repair and maintenance programs. Additionally, new FM software aims to enhance team collaboration and workflow efficiency.
Small to large businesses currently use facilities management software to increase asset productivity and turn actionable items into meaningful results. The technological solutions enable multi-facility managers to carry out various ongoing maintenance and repair tasks, such as commercial contractor sourcing and compliance, maintenance scheduling, invoicing, and data analytics.
Cloud-based solutions enable businesses to monitor data in real-time while enhancing security. As costs are reduced, and communications with service providers and internal stakeholders are improved, it also helps analyze spending trends over time and analyze spending patterns over time.
Now let's examine the different kinds of facilities management software.
Software for Facility Management: Types
You must have encountered many confusing terminologies while looking into enterprise facilities management software system solutions. Various types of facilities management software are currently available on the market, offering different functionalities for businesses at multiple levels.
The various types of facility management software on the market are listed below.
System for integrated workplace management
The complete set of management tools for facilities is an integrated workplace management system or IWMS. You can manage everything with IWMS, including the creation of floor plans and maintenance planning and management. IWMS solution deployment, according to a forecast, results in a 10% decrease in energy consumption, a 40% improvement in the workspace, and a 14% decrease in facility maintenance costs.
Computer-assisted facility management
Computer-aided facility management software, also known as CAFM, is a type of facility management software that gives managers the ability to better plan for the long term about facilities, budgets, preventive maintenance, and customer service requests to meet business requirements thoroughly. It aids in the planning, carrying out, and supervising of all tasks related to managing space and the workplace.
A computerized system for managing maintenance
Industries that depend on physical infrastructure frequently use computerized maintenance management systems or CMMS. It is software that centralizes maintenance data and efficiently completes maintenance tasks. The following are just a few of the CMMS's features: asset registry, resource and labor management, work order management, reporting, analysis, and auditing.
Business Asset Management
A collection of programs, platforms, and services known as EAM, or enterprise asset management, are necessary to maintain and manage operational equipment. The AEM focuses on improving asset quality and utilization while boosting output and lowering operating costs. It includes EHS initiatives, supply chain management, asset maintenance, and work management.
A provider of custom software development services can assist you in designing, creating, and deploying facility management software that combines various functionalities and satisfies your real-time business needs.
What a Facility Management Software Has to Offer
The features that define the capabilities of facility management software are numerous. Currently, facility management tools are evolving to become more advanced, integrated, and feature-rich. When searching for facility management software, keep the following features in mind:
Work order management is made more accessible.
Simplified work order management in the facility is guaranteed by effective software. The system allows for the direct entry of maintenance requests by staff, and work orders can be assigned to contractors at pre-approved rates.
Platform for SaaS
Enterprise facilities management software delivered as a service or hosted in the cloud controls rising software installations and upgrades and eliminates the need to support additional hardware, all while lowering ownership costs.
Integrating external parties
An effective facility management system enables seamless third-party integrations, such as with accounting and payment systems, to reduce data entry errors and automate payment and audit procedures.
Readily available contractor directory
A contractor directory with up-to-date contact information is readily available thanks to facility management software. Additionally, you can use the guide to locate certified contractors with the necessary abilities for particular projects.
Reduced user interface
The user interface of a facility management system dashboard must be straightforward, uncomplicated, and up to date. A more streamlined user interface makes it easier to view team data, accelerates training, and facilitates quicker team growth.
What Are the Benefits of Using Facility Management Software?
Running and managing multiple facilities at once can be difficult if you do it the traditional way. To increase business productivity and profitability, you must effectively manage various building systems, maintain a line of communication in real-time, and utilize every available space.
Facility management software maintains everything centrally within a single web-based dashboard so that you don't have to run around with papers and a checklist. Automating repetitive tasks and effectively using resources allow for the delivery of facilities at high productivity levels.
The following examples highlight the significance of facility management software:
Automated upkeep and repair
As mentioned above, a facility management system ensures that repair and maintenance tasks are streamlined, saving property managers and store owners the time to deal with maintenance staff. It enables them to focus their efforts on other business responsibilities like overseeing sales and delivery.
With facility management software like IWMS, they can monitor the facility's status in real-time, plan out future repairs, and automatically send maintenance requests when predetermined criteria aren't meet.
Energy-efficient construction
Commercial and industrial buildings used in the transportation, gas, and manufacturing industries use a variety of facilities and systems, including HVAC, water filtration, and lighting, to operate. These systems consume a lot of energy and require sizable operational budgets.
You can find ways to increase the energy efficiency of crucial systems with the help of a capable IT Consulting Firm Nyc. These solutions enable thorough energy audits to identify which methods are consuming more energy and where energy levels can be decrease while keeping standard operating functions.
Increase system and asset service life cycles
With its built-in management tools and capabilities, a facility management system aids businesses in making the most of their assets and extending the life of their services. Regular maintenance allows systems to function effectively for more extended periods. You can also obtain maintenance reports to determine which systems require maintenance.
It assists you in making plans and choosing the ideal time for scheduling machinery repairs, preventive maintenance, or replacement. It reduces system outages and boosts output, producing a sizable return on investment.
Improve the location and installation of crucial systems.
Installing vital systems can leave you with deep financial holes. Still, facility management systems give managers, architects, and engineers the ability to see a complete picture of the entire facility on a single dashboard. They can now deliver system installations with a more efficient layout.
Together, performance reports, energy audits, and analytics help business stakeholders make better decisions that ensure the effective operation of crucial systems and produce a higher ROI.
How Do I Put Facility Management Software Into Practice?
It takes more than one day to implement a facility management software; you must first learn about your organization's needs, including what tasks the software must carry out and how it can help improve performance.
To implement facility management software, every organization must go through the following five stages:
How to Use Facility Management Programs
Stage I: Determine the personnel.
The personnel who will interact with the facility management solution must be understood. There are almost always options, but you still need to decide. Ground-level staff members, for instance, submit fixed tickets through the CMMS portal, department managers update the current employee directory, planning executives rely on insightful dashboard data for real estate and financial decisions, and facility managers gather and analyze that data to improve the workplace. IT administrators integrate office devices through the system.
Stage 2: Have your software created
Developing software that meets your company's needs is the next step. You can either look into facility management software companies to find ready-to-deploy software solutions or hire a company that offers custom software development services to create the software for you. The best strategy for stage two is, without a doubt, to have custom facility management software developed.
An expensive investment, ready-to-use software may not have all the features your company needs or may have some extra features you don't need at all. Contrarily, with custom software development, you get the exact parts your company requires and support services to guarantee the software's smooth operation.
You can use the knowledge gained to decide wisely during the software development process. As your facility management software must be implement precisely, the software development phase is essential. Make sure the software you choose meets the standards for your company's needs and expectations. Test your MVP's functionality in all areas, including the user interface, integration possibilities, report tracking, etc.
Stage III: Develop the system and define it
It's time to design workflows now that you have custom software that has been develop. To integrate the software into your current operations and build a system, start by taking the following actions:
Make a list of the procedures and jobs you can automate using the platform.
Within the software, you can update data collection and analysis.
Set up software-integrated communication and collaboration modes.
Redesign the manual procedures that must be reinstitute in the program
The company that creates custom software will assist you in setting up your business and creating and streamlining each distinct component of the system.
Stage IV: Plan and implement
Ensure the software system has been test and developed appropriately before launching. The system is prepare to be use at this stage, known as the "wash, wax, and polish" phase. You should take into account the following final steps before deployment because a test roll-out may cause system disruption and aggravate staff:
Test processes and workflows to make sure they function as intended.
Establish credentials for employees following admissions and authorization requirements
Find interdepartmental connections, such as portals and workflows.
Conduct a security audit and test application interoperability.
Stage V: Make use of more common
Make the facility management system a prerequisite for carrying out any task within the company now that it has been put into place. The foundation of operations and decision-making should be your facility management software. Normalizing its usage across various verticals in your facility is the best way to observe ROI.
Establishing a facility management system is a progressive process to guarantee that you can meet the needs of your workplace as it expands significantly.Conclusion
Conclusion
Every day, advances in technology that contribute to developing durable, cutting-edge systems that satisfy basic business requirements while producing notable results are made in facility management. Finding better ways to enhance operations and maintenance practices is made easier with the aid of a facility management solution. Your facility becomes more proactive and less reactive when best practices are use.
Your business processes can be streamline by using effective custom facility management software, which RisingMax Inc., one of the world's fastest-growing IT Consulting Companies in Dallas, can assist you in designing, developing, and deploying. We are a group of over 800 inventors who serve clients worldwide by offering them interactive solutions that redefine software experiences and maximize your company's return on investment. For the creation of specialized facility management software, get in touch with us.